Welcome
Greetings from Suman Das, Director of the Direct Digital Manufacturing Laboratory and Morris M. Bryan, Jr. Chair in Mechanical Engineering for Advanced Manufacturing Systems.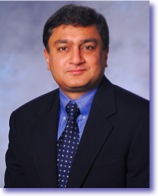 Welcome to the Direct Digital Manufacturing Laboratory and Research Group in the Woodruff School of Mechanical Engineering at the Georgia Institute of Technology. Our mission is to conduct cutting edge research at the intersection of advanced design, manufacturing, and materials science. We aim to invent groundbreaking world class technologies that will have positive societal and economic impacts across a wide variety of industries encompassing the aerospace, biomedical, energy and nanotechnology sectors. I invite you to navigate our web site and explore our ongoing research.

Click here
to go directly to our Research.



Read the recent news releases about our research and commercialization efforts:

Engineering.com

http://www.engineering.com/3DPrinting/3DPrintingArticles/ArticleID/8485/DDM-Systems-Announces-Availability-of-LAMP-AM-Systems-in-Q2-2015.aspx

3Ders.org

http://www.3ders.org//articles/20140911-lamp-3d-printers-to-transform-manufacture-of-complex-metal-parts.html

ACerS Bulletin April 2014

americanceramicsociety.org/bulletin/2014/pdf/apr14.pdf

Atlanta Business Chronicle

http://www.bizjournals.com/atlanta/print-edition/2013/07/12/startup-helps-3d-printing-take-flight.html?page=all
Georgia Tech Manufacturing Institute

http://www.manufacturing.gatech.edu/news-events/georgia-tech-startup-helps-3d-printing-take-flight

NextGov

http://www.nextgov.com/defense/2012/05/pentagon-funded-researchers-refine-3-d-printing/55833/
Georgia Tech home page

http://www.gatech.edu/newsroom/release.html?nid=131491
Georgia Tech research news:

http://gtresearchnews.gatech.edu/direct-digital-casting-process/
Machine Design Magazine

http://machinedesign.com/article/investment-casting-goes-digital-0823

Foundry Magazine

http://www.foundrymag.com/frontpage/feature/88814/molding_concept_may_speed_investment_casting
Advanced Materials and Processes - ASM International

http://www.asminternational.org/portal/site/www/NewsItem/?vgnextoid=22d8766ed14a7310VgnVCM100000621e010aRCRD
http://www.asminternational.org/portal/site/www/NewsItem/?vgnextoid=06d60cd1efd97310VgnVCM100000621e010aRCRD

Manufacturing.net

http://www.manufacturing.net/articles/2012/05/casting-process-could-transform-how-metal-parts-are-made
Manufacturing Technology Blog

http://www.manufacturingtechnology.org/2012/06/novel-casting-process-could-change-way.html
Plastics Today

http://www.asminternational.org/portal/site/www/NewsItem/?vgnextoid=22d8766ed14a7310VgnVCM100000621e010aRCRD

EurekAlert news service:

http://www.eurekalert.org/pub_releases/2012-05/giot-ddn051812.php
Newswise news service:

http://www.newswise.com/articles/process-could-transform-manufacture-of-complex-parts
Phys Org

http://phys.org/news/2012-05-digital-complex-metal.html

R&D Magazine

http://www.rdmag.com/News/2012/05/Manufacturing-Novel-Casting-Process-Could-Transform-How-Complex-Metal-Parts-Are-Made/
Facebook

http://www.facebook.com/MEGeorgiaTech/posts/330372440366858